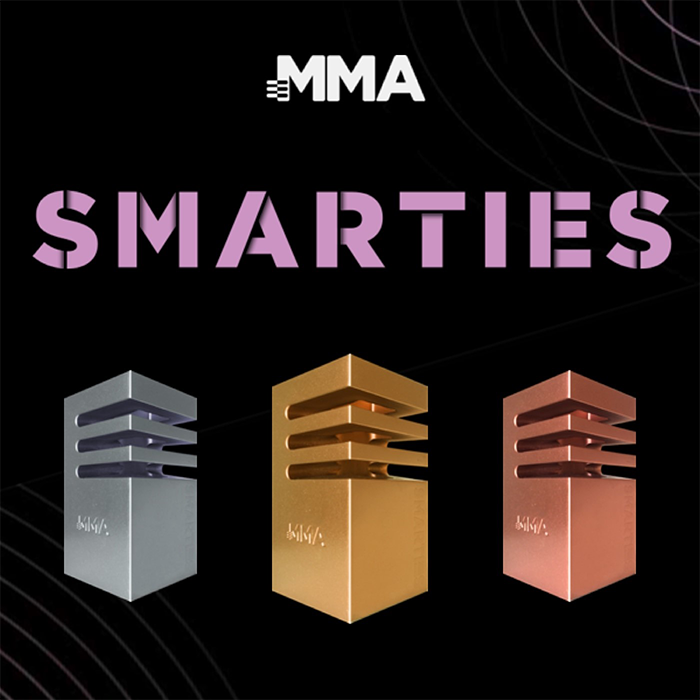 MMA SA SMARTIES GALA AWARDS 2018
Thu 1st Nov 2018 18:30 - 23:00 (SAST) The Maslow Hotel Sandton, Grayston Drive, Sandton, South Africa, 2031.
Join us for the 2018 MMA South Africa Smarties Awards Gala on Thursday, 1st November, 2018 at The Maslow Hotel in Sandton, as we celebrate excellence and effectiveness in Mobile Marketing.

The SMARTIES Awards – the world's only global mobile marketing awards programme that honours innovation, creativity and most importantly measures the impact and success mobile has on business. It recognises the incredible work carried out by some of the industry's leading marketers, tech enablers, media owners, brands and agencies.

The evening will be packed with entertainment showcasing cutting edge mobile technology, including live music as we celebrate into the night.
We look forward to celebrating with you!
Time: Arrive for pre-dinner drinks and seating: 6.30pm for 7pm.
Gala dinner and awards: 7pm- 10pm.
After party: Live music from Me and Mr Green: 10pm onwards - For a sneak preview, check out the live demo from Media24 in Cape Town!